The Modular Groove Concept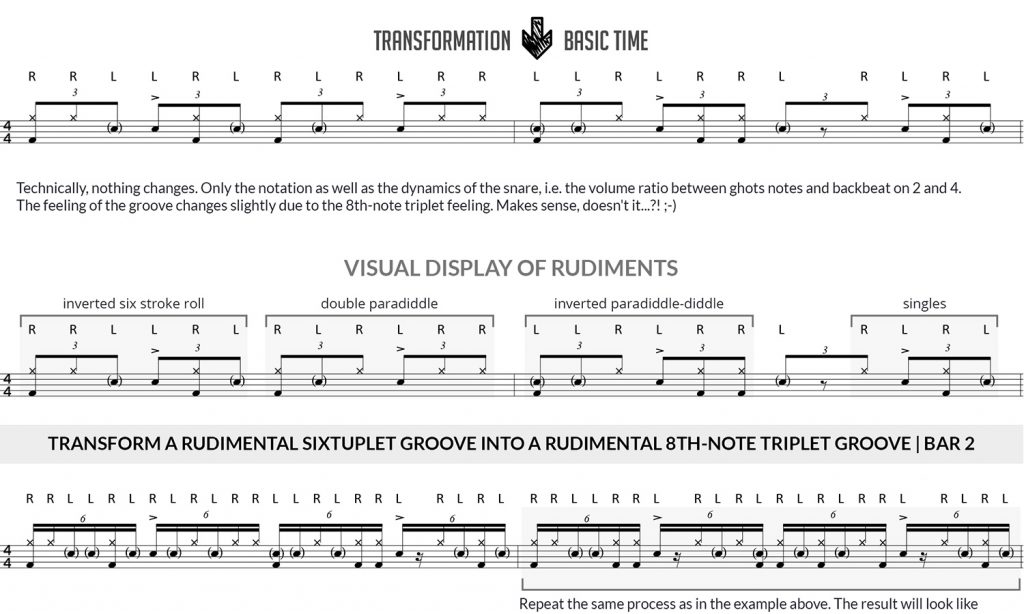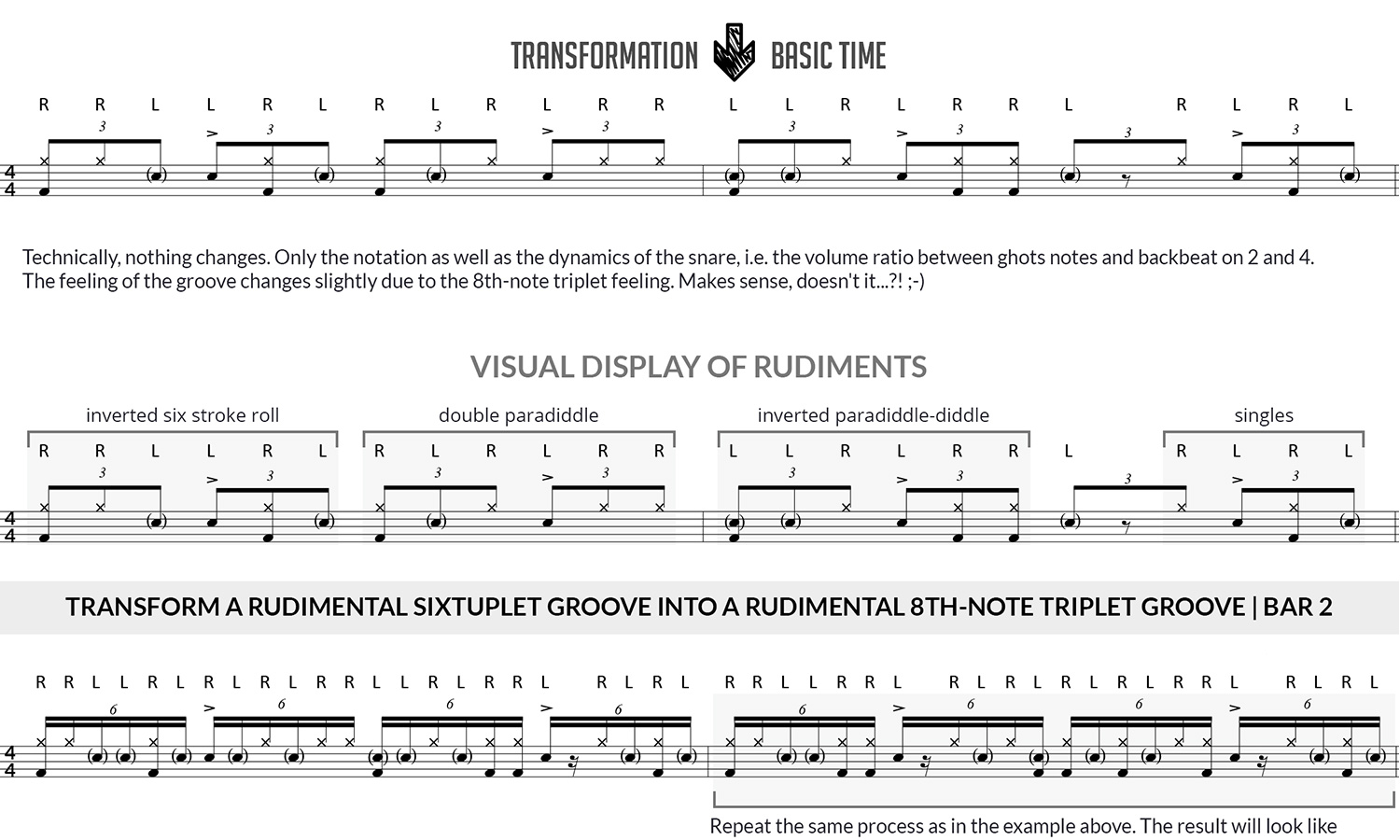 ... is based on the
modular principle
and relatively easy to understand. You gradually add modules to an existing pattern/groove to generate completely new and interesting variations. The beauty of this concept is that you don't have to think about where and how rudiments should be installed in grooves, but the concept itself provides the drummer with a fascinating and elegant method to integrate different rudiments into grooves.
Once you have internalized this concept, you receive the key to new rhythm dimensions right in your hand. The intention of this book is to build up an adequate
groove and fill vocabulary
from which you can draw in different situations as a drummer. The long-term goal, however, is and remains what we understand by the magic word
groove freedom
, namely to punch out grooves freely — without a book, without specifications, freely according to feeling, but very much within this concept or style.