Rudimental Grooves – Volume 1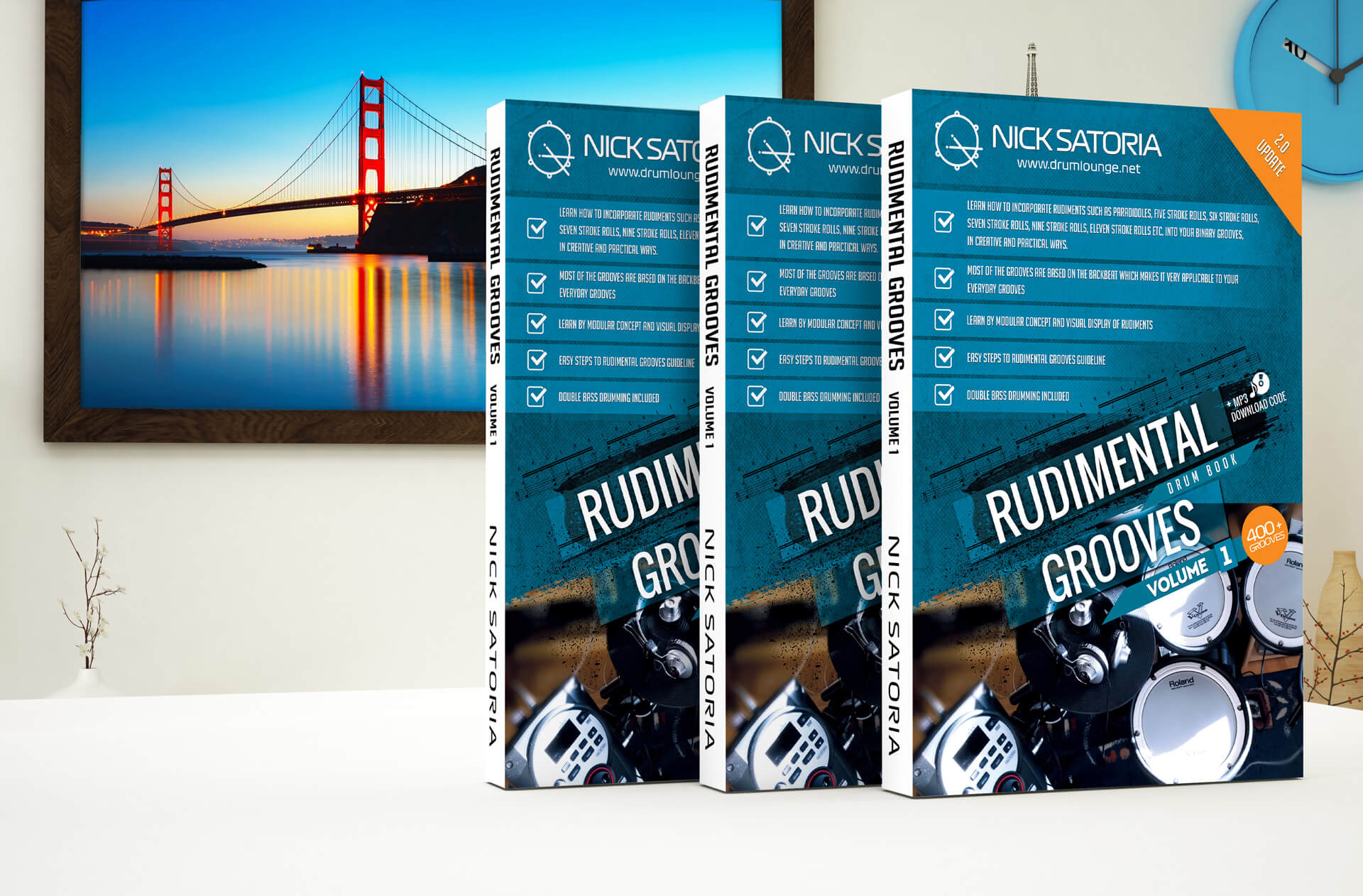 paradiddles
,
five stroke rolls
,
six stroke rolls
,
seven stroke rolls
,
nine stroke rolls
,
eleven stroke rolls
etc. into grooves, in a practical and effective way? Well, then you've come to the right place!
The main focus lies on the
groove aspect
and is mostly based on the backbeat of 2 and 4 which makes the exercises very applicable in terms of popular grooves -- be it as the groove itself, a groove variation or as a fill.
The starting point of the
modular groove concept
is mainly paradiddles, both as binary and ternary subdivisions. The book is best suited for those who have at least mastered the most most common paradiddles and rolls. So, take it easy-peasy-lemonsqueezy: You don't have to have all 40+ rudiments under your belt.
You'll start with different kinds of
paradiddle stickings
which will be our homebase, so to speak. Next, I'll show you step by step how to transform those paradiddle patterns into dope grooves.
Volume 1
will be dealing with 16th-grooves combined with 32nd-notes.
Volume 2
continues with the same concept and deals with 8th-note-triplet-grooves combined with 16th-triplet-notes/sixtuplets, until they get quite dense and complex.
Finally,
volume 3
deals with
groove independence exercises
. As the icing on the cake:
Bonus Grooves
are included in each volume and will be dealing with
double bass drumming
, too.
If you have a serious interest in becoming a
rudimental groove
ninja
: What are you waiting for? Let your groove journey into unimagined and exciting rhythm realms begin!
LEVEL:
intermediate to advanced
PAGES:
134
TOTAL EXERCISES:
382
AVAILABE FORMATS:
Paperback and eBook
Keep on groovin'!